99 Inflatable Bottles of Beer on the Wall…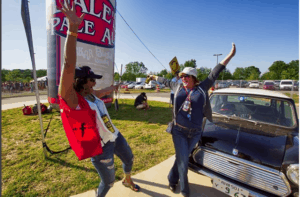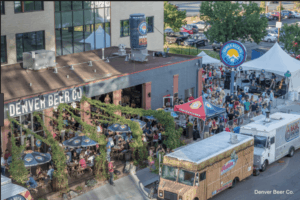 Do you know what America's favorite pastime is? If you said baseball – EHHH! Wrong! Maybe back in the day but, our tastes have certainly evolved since then. I'm sorry to burst your apple-pie-filled bubble folks but it's drinking beer! Hey, I don't make this stuff up. According to this article, Americans consumed 6.3 BILLION gallons of beer last year – 43 gallons each in NH! I'll wait while that sinks into your bloodstream. By the way, New Hampshire, you've got some 'splaining to do. Colorado alone is home to nearly 230 established breweries alone. That's 10% of the nation's craft breweries although, Coloradans only make up 2% of the population. What can I say, the demand is real.
Speaking of Colorado beer, Boulder Blimp already has worked with a few local breweries such as, Oskar Blues and Denver Beer Co., that know how advantageous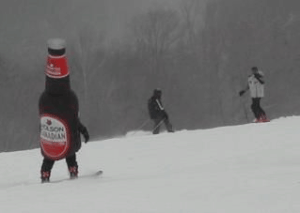 it is to add an inflatable beer can or inflatable beer bottle to their marketing arsenal. Listen, beer, apparently, sells itself but the hook, line and sinker all lie in brand recognition. The simplest, cost-effective way to achieve that is to blow it up and put it right in front of your customer's faces. That's what we do…and we do it well, if I say so myself. Boulder Blimp can create and manufacture giant inflatable product replicas that are guaranteed to make those hordes of beer loving fanatic's mouths water and run to their local liquor store to buy YOUR brand of beer. Did I mention we make inflatable beer costumes?! Snowboarder not included.
We know budgets can be static and tight. That's why Boulder Blimp wants to toast to your success and offer an amazing DISCOUNT for your custom inflatable beer can or inflatable beer bottle order! I can't really say how deep the discount is because I like my job but, if you contact us we would be happy to get the details squared away and get you riding that wave of revenue all the way to the bank. Cheers!