From Arch March Madness to Fire Industry Month
As March is quickly coming to an end, we have loved being able to extend the best inflatable arch pricing of the year! Don't worry, if you haven't capitalized on our Arch Madness pricing, you still have time. Pricing is effective through March 31st. Reach out to an account executive via our contact us link on our homepage or give us a call today! March will be over before you know it!
Through out the month, we have also been preparing for our first ever Fire Industry Month. As many of you know, Boulder Blimp Company created the first Inflatable Fire Education House. These can be found in close to 100 departments across the United States and Canada and with FDIC International in Indianapolis next month, we have declared April, Fire Industry Month.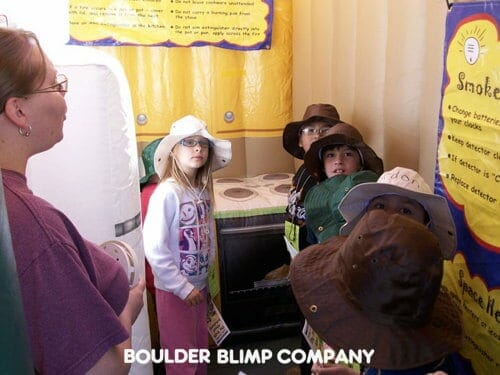 Please keep an eye out for updated pictures, information on fire safety/education, ideas for sponsorship and added social accounts for the Inflatable Fire Education House. We love being able to work with full-time and volunteer Fire Departments to make sure they have the tools necessary to educate their communities.