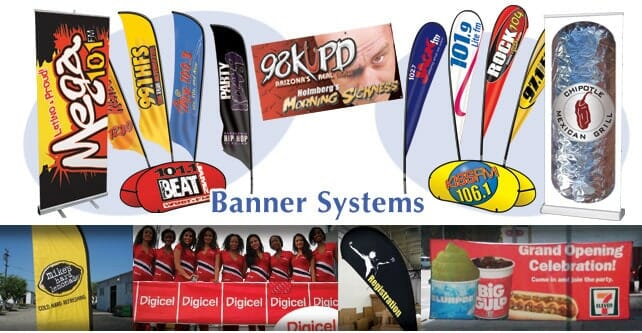 Boulder Blimp Company does so much more then just giant inflatables!  We can help you get your business and/or product noticed with awesome banners, bow banners, and flag banners.
Banner Systems can be easily set up in many places.  They  can be used for mile markers for races, or to draw attention to a new location!
Our banners have the highest quality at the Best Value.
Give us a call, 303-664-1122,  and let us help you decide which banner system will work best for your business!