Other Promotional Products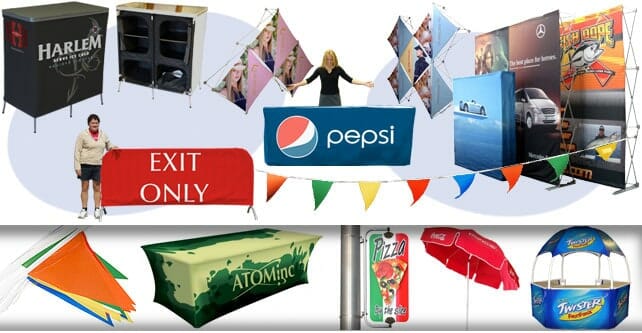 When you think of Boulder Blimp Company – the name in the past has stood for outstanding custom advertising inflatables. We still make the best inflatables in the world but we now also have new product lines. We had the skills to make other products and we recently started expanding our product line to include: custom pop up tents, table covers, bow banners, pennants and sealed inflatables. Boulder Blimp Company can now truly be your on stop shop for all of your outdoor promotional product needs.
You can now bundle your eye catching inflatable with bow banners and other promotional products at events. When you bundle the products, we can offer additional savings. Call today for your free quote and sketch!