Best Pricing to Date on Original Inflatable Shape
At Boulder Blimp Company, it all started with an actual Hot Air Balloon that our Founder recreated into an advertising inflatable. That was over 35 years ago!
To celebrate, we are offering the best pricing to date on our Inflatable Hot Air Balloon shapes. These are the most common inflatable shape and are often referenced as inflatable balloons.
They range in size from 8′ Tall – over 30′ Tall. We do not charge more for stripes or multiple colors, as long as it is a standard color we carry in stock. All of our pricing includes 2 print location.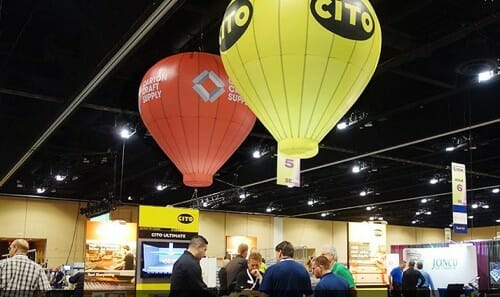 Want to showcase sponsors? No Problem. Instead of printing directly onto the balloon, print onto banners and attach them to the inflatable via D-rings. That way, you can swap out messaging or sponsorships over time. This shape is great because it makes your location stand out and can fit into anyones budget. You can purchase a 8′ Tall Balloon for around $1,300.00 – This price includes art and an internal lighting system!
If you are interested in inflatables and want something simple, yet effective, give us a call today and we can provide pricing and a mock-up.