BIG Savings on Inflatable Cups!
We are running a sale on all our Cup inflatables this month. In fact we pretty much always have a sale or some kind of offer that can help you save big time on advertising inflatables and event supplies. That is why it is a great idea to keep an eye on our website throughout the year so you don't miss out on special pricing!
Cup inflatables are a great way to get into an inflatable without spending too much or struggling to come up with a concept or design for an inflatable. Cup inflatables are easily recognizable and are instantly associated with your brand.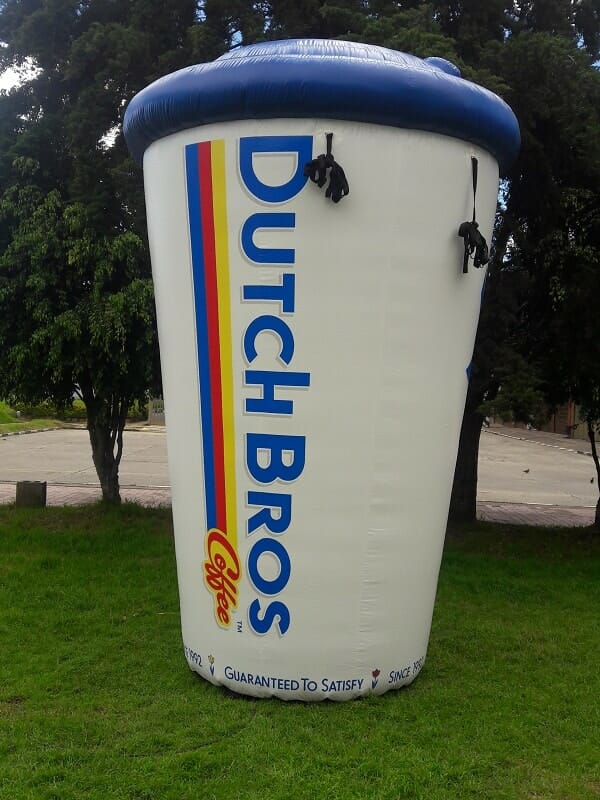 Cup Inflatables also promote what is typically the highest profit margin item in your store or restaurant location so your ROI is often very quick. Giant inflatable cups are also very easy to set up and can be used for many types of event and or marketing campaigns.
With sizes ranging from 8-30 feet tall and having options like lighting systems, removable banners and inflatable Cup Costumes they are customizable and versatile to help you stand out and make a huge impact.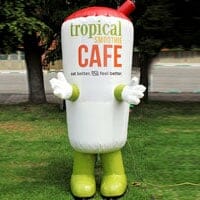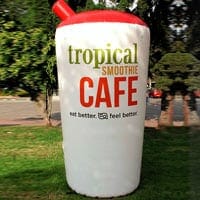 Call us today to take advantage of special pricing and we can get started on your new Inflatable!