Calling All Radio Broadcasters/Podcasters!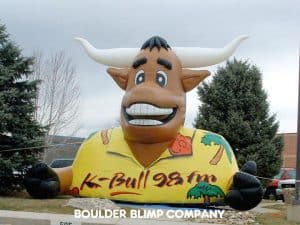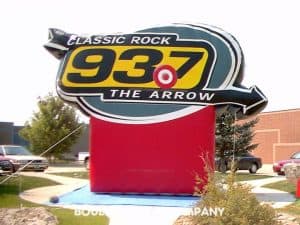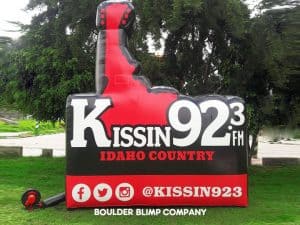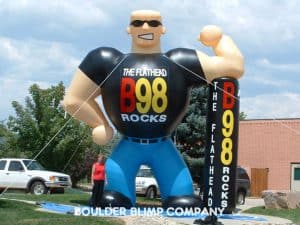 Need to revamp your marketing strategy? Have no fear, Boulder Blimp is here! If your marketing tactics are a little stale, the fastest and easiest way to breathe new life into your approach is with an inflatable! Inflatable call letters, mascots or logos can serve as a live call to action in an otherwise faceless industry. No need to hire a publicist when you have a giant inflatable directing your listeners right towards your station in the middle of crowd.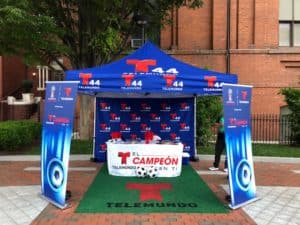 Why stop there, though? Don't forget: Boulder Blimp is a one-stop shop for your marketing needs. Are you taking your radio station or podcast to the masses at a live event such as a festival or a holiday event? While our inflatables are portable, super convenient and affordable, you may have different requirements. Setting up for a last minute event, why not a pop up tent designed with your unique branding and style? While you're at it, throw some branded table clothes and banners into the mix. They really put the POP in pop up event! Boulder Blimp knows what it takes to get your name in the mouths of your target audience. That's why we have customizable packages that include a pop up tent, table covers and bow banners – all at a reasonable price and professionally made to order.
Still searching for ideas? Check out some more examples here. Don't leave something as important as brand recognition – which translates to $$$ – in the hands of amateurs. Boulder Blimp has been around for close to 40 years now. We stand by our products and offer warranties on a majority of our products and offer exceptional service. What's that saying, kill two birds with one stone? Yup, that's exactly what you're doing when you work with Boulder Blimp Company. You can rest in confidence that you will receive quality craftsmanship and customer service. The choice is yours but the calendar is filling up. Contact us now so you can take advantage of our great deals and get yourself a date!