Experience and Quality from Boulder Blimp Company
Being in business since 1980, Boulder Blimp Company has been an innovator and leader in the inflatable industry for more than 35 years. We have always had a reputation for quality, customized inflatables. When you get a quality product at a competitive price, why go anywhere else?    
Our service and expertise in the inflatable industry is where we stand out. Our head art designer and CEO have combined experience of 30+ years in this market. Yes, a market that most people refer to as advertising balloons. Boulder Blimp Company specializes in cold-air inflatables. Cold-air shapes require a power source.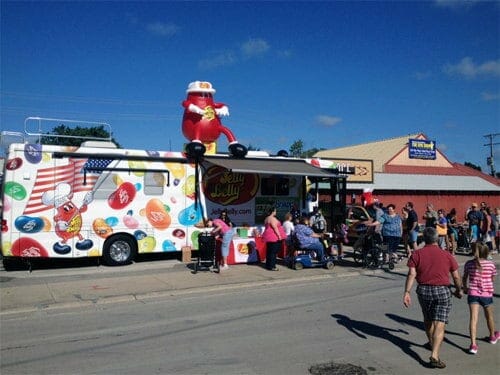 If looking into an inflatable, Boulder Blimp Company helps you each step of the way. Even if you need an inflatable in weeks, not months, we have done it. You don't always know that your University is going to be in a bowl game or may have another company fall through last minute. We understand things happen and we love being able to take care of a client, ensure that their need date is met and that they love their custom project. 
In this ever changing market, Boulder Blimp is an innovator. Being the creators of The Original Fire Safety House, we love working on new projects and coming up with fresh ideas. Our Inflatable Fire House is an educational tool that teaches fire safety. Fire Stations used to be limited to giant trailers for fire prevention education at anywhere from $70K-100K. Our house is more portable, can be set up indoors at schools or events and is a fraction of the cost. 
Creativity, unique projects and helping clients is why we love this industry. Have a unique idea for an inflatable? Give us a call and we will help make your idea or vision a reality.