Inflatables for Experiential Marketing Campaigns
Halloween is just around the corner. A Museum of Science crushed their marketing campaign with inflatable spiders. Who doesn't want to take a picture with these creepy crawly critters? And what happens as soon as that photo is taken? It gets posted to the individuals Facebook and Instagram Accounts. Like that, thousands of people heart or give a thumbs up. Because of the branding on the inflatables back, followers or friends now know the spider is associated with the Museum of Science.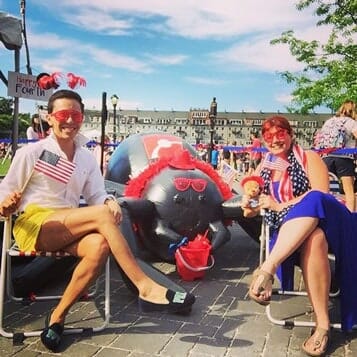 Inflatables work. Experiential marketing is effective. Why? Because it allows consumers to experience a brand or product with their senses. They can feel, touch, interact, taste or smell a product before purchasing. Experiential marketing campaigns increase sales and the amount of qualified leads. Want to get creative for your next event? Let Boulder Blimp Company create a custom inflatable. It's as easy as design, order and inflate!