Join the Winner's Circle with Automotive Inflatables!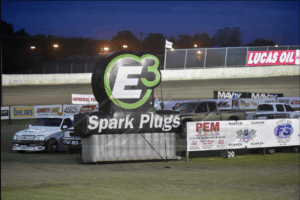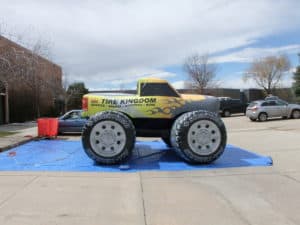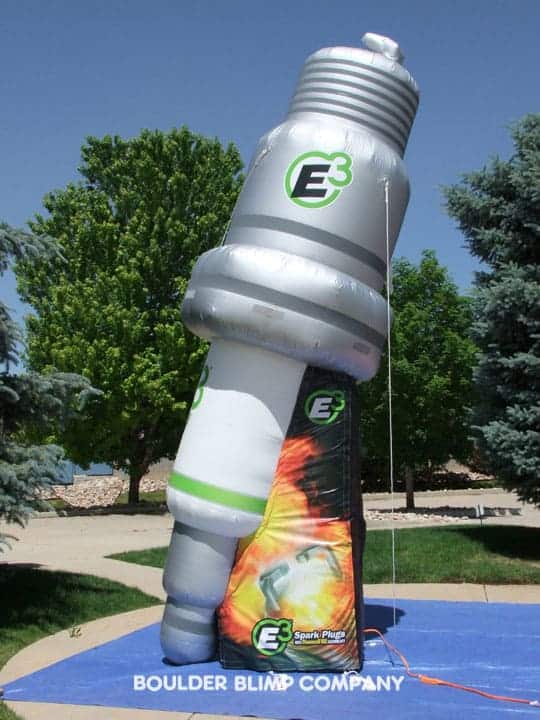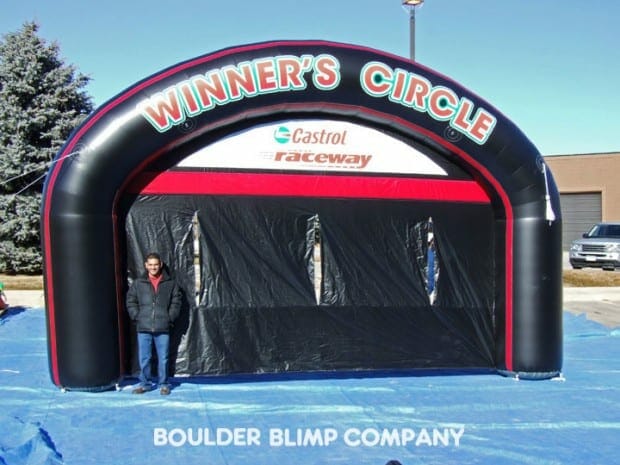 Get your motor running. Head out on the information superhighway…and snag yourself some sweet Boulder Blimp motor sports inflatables! 85% of people use a set of wheels to get around every day, making it one of the largest industries in the world. In 2016, there were nearly 95 million motor vehicles produced globally. Let's see, if we multiply that by population growth, add the amount of new drivers on the road and carry the 2, then we should be close to 100 million by now! That's what I call: potential. What kind of potential, you ask? I'm talking about EARNING POTENTIAL. Cha-Ching!
Custom advertising inflatables are an affordable and no fuss way to get your brand, product or service into the conscience of your target audience. Boulder Blimp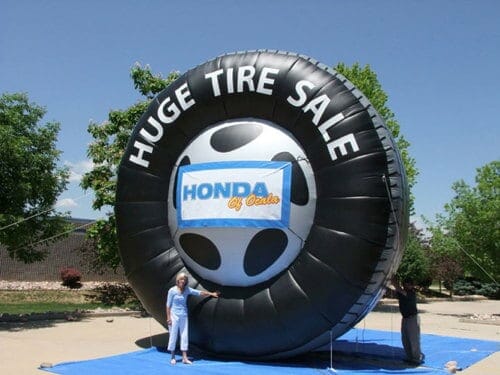 has been in the custom advertising inflatable business for close to 40 years. We've served a multitude of industries with high quality promotional event products; the auto industry is no exception. Nowadays, with the advent of camera phones and social media, the potential for maximum exposure is really at your client's finger tips. Everyone thinks they're the next Annie Leibovits so they're happy to show off their iPhone skills with an Insta-worthy pic of YOUR giant automotive inflatable.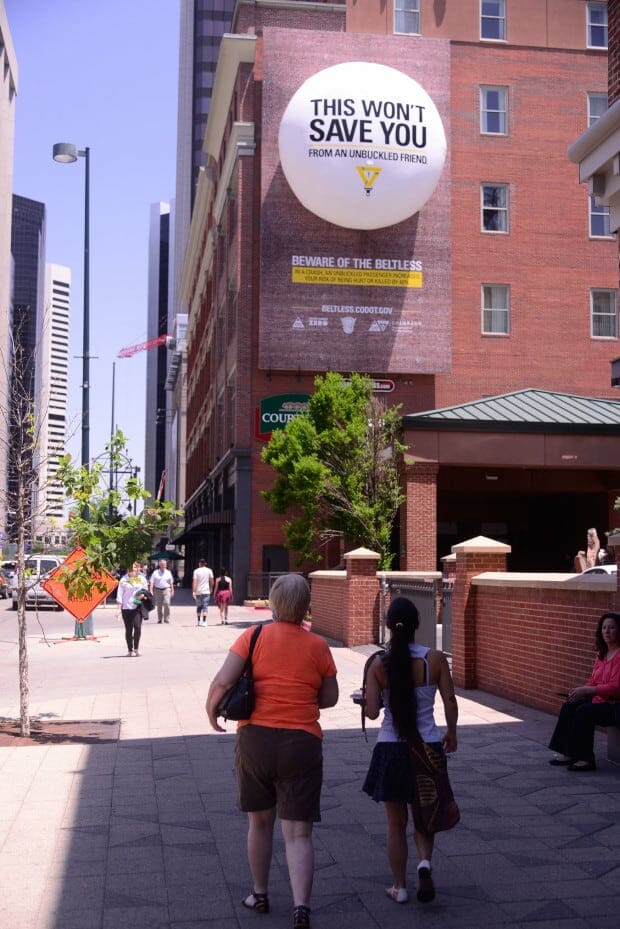 Need some ideas on how you can implement a Boulder Blimp advertising inflatable into the mix? Okay, let me help. For local or government agencies such as the DMV, why not use an inflatable to help the public find you? I know I circled the same darn busy intersection 5 times in search of the DMV when I first moved to CO, losing precious line camping time and my patience. Actually, the Colorado Dept. of Transportation used an inflatable airbag to ingeniously convey a public service announcement on the side of a building in busy downtown Denver. Check it out over there on the left. One of the more obvious uses would be at motor sport races. Make your Winner's Circle a portable custom inflatable so you can pack up and go onto the next race with ease. Whether you're a prominent spark plug company that would like a inflatable product replica/inflatable billboard, like E3, or a small local automotive supply store that wants to market their grand opening, we can find a cost-effective promotional product for you.
Let Boulder Blimp serve as the pit crew that gets you on track for your victory lap! Contact us today for your FREE quote!