New Year. New You. New Marketing Too!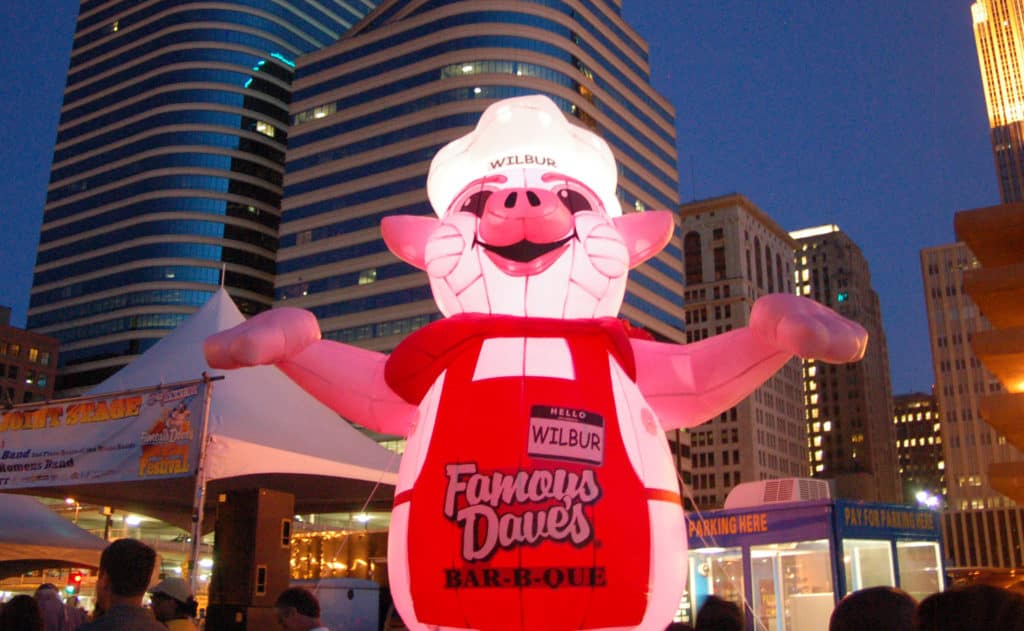 Happy New Year!!! Are you as glad as I am that the garbage fire that was 2018 is over and done with? What a doozy! No need to re-traumatize ourselves unless you were living under rock last year. Honestly, you were better off if that was the case. That's not to say that we're in the clear necessarily but, at least, we have a figuratively clean slate to work with. Isn't it invigorating to start over and get back on track? Out with old and in with the new, I always say. Speaking of, I think it's the perfect time to spruce up your marketing strategy. The best thing you can do for your business is to invest in inflatable advertising. I'll tell you why.
Visual marketing via custom inflatables is such an effective and affordable sales tactic that there's even a whole genre of marketing dedicated to it called guerilla marketing. The term refers to unconventional marketing methods that create an immediate buzz but don't break the bank and specifically caters to small businesses. Budgets may be restricted but your creativity doesn't have to be. With advertising inflatables, you easily generate excitement for your product or service and save money and time just as easily.
Our giant inflatables are super convenient. They inflate within minutes and don't require a team to set them up or take them down. Plus, they fold up small enough to transport in the trunk of your car making storage a breeze. We include everything you need to get started right out the gate – tether lines, stakes, blower, carrying bag – and we offer a 2 year warranty on the majority of our products. Pricing varies depending on the size and materials used on your inflatable so there is no question we can create an amazing marketing tool to satisfy your needs.
Lucky for you, Boulder Blimp is no one trick pony. Advertising balloons and inflatable shapes aren't all we do. We offer a varied line of promotional event marketing products such banners, flags, pop up tents and more that are as customizable as our inflatables. You can shop a la carte or we can create a custom package for you with a few essentials for your next special event. Ditch the New Year's resolutions that don't stick and get a marketing strategy that does with Boulder Blimp Company! Call us today for your FREE quote.