Increase Fan Engagement this Fall with Sports Inflatables!
We have a short ordering window to get inflatables to High Schools and Universities for this upcoming season. Lead time on inflatables depends on complexity, size, and the current production queue. Standard lead time is about 4-5 weeks, but we have been known to deliver sooner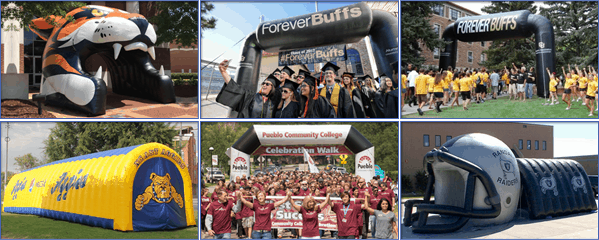 For sports teams we produce custom entrance tunnels, inflatable helmets, 15′ Tall mascots/characters – You name it! A great thing about inflatables is that you can customize them specific to your school, but still use them across multiple sports. If your booster club doesn't have funding, there are D-rings located all over our inflatables for sponsorship opportunities.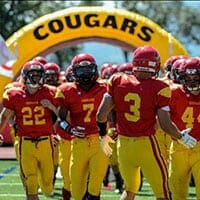 Other departments besides athletics can benefit from inflatables as well. We work with a lot of Alumni programs, Greek Life, Student Life Departments and businesses on campus. Make your program stand out this year with a custom inflatable by Boulder Blimp Company.
We can still deliver for the majority of the upcoming season and possibly Kick Off your first home game with your team's newest custom inflatable. Contact us today and we can provide a ballpark price and a hard ordering date to make sure we don't miss your first event.