Put the Pep Back in your Step with Coffee Inflatables!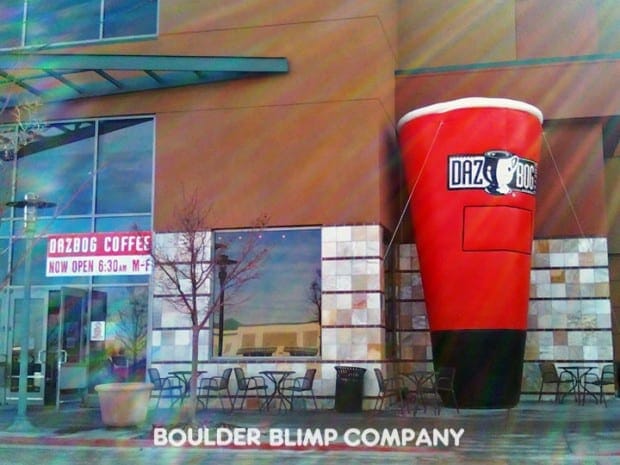 Brrr! It's getting brisk out there. I can't believe that last Saturday marked the official first day of fall; that was quick. What I do believe, though, is that it's the perfect time to remind everyone that they can warm up with your signature hot beverage!
There's no better way to stay fresh in the minds of your customers than with a giant inflatable coffee cup. We are all on the grind these days between our jobs, commuting, family, errands and trying to find some "me" time somewhere in the mix. That's where Boulder Blimp comes in! Let inflatable advertising do the work for you. Setting up an inflatable coffee cup is amazingly quick, taking only a few minutes to inflate. Think about it for a sec…in the time is takes you to make that delectable cup of java, you could be pulling more customers into your store!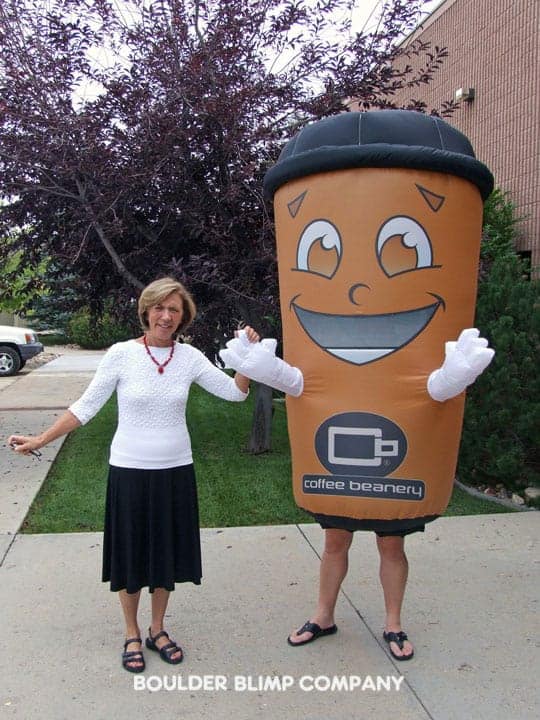 If you really want to make an impact in the community, an inflatable coffee cup costume is a MUST! People will not be able to help themselves from investigating just what in the world is going on when they see a life size inflatable coffee cup coming at them. Because inflatable costumes are so fun and unique, patrons will be French pressed to pose for pictures just like that dark roast you got brewing back there. See what I did there? Guess where those pictures are going. You guessed it – social media! Say it with me everybody: FREE ADVERTISING! I told you, you wouldn't have to do much. I'm a woman of my word.
Speaking of community, are you thinking of sampling some new flavors or goodies you have to offer? Boulder Blimp also makes non-inflatable marketing products such as pop up tents, banners and tables covers. That's basically everything you need to create a personalized sampling booth on the spot, wherever you are!
Contact us today for your FREE quote and let us help you espresso yourself! That was the last one. I promise…