Top 3 Reasons to Invest in Inflatable Advertising
If you were thinking about purchasing an inflatable but are still on the fence about it, let me help you decide. Don't worry "assistant" is in my official title; it's what I do.
1. Inflatable advertising is COST-EFFECTIVE.
Traditional marketing schemes involve print advertisements or TV/radio commercials. Let's face it, billboards and flyers are expensive and extremely short-lived,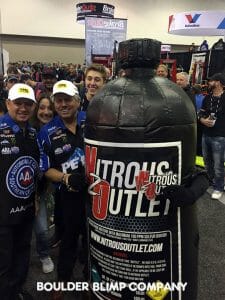 sometimes right out of the gate. How many of those flyers actually, not only make it to your target audience, but are read by your target audience? Then, think about how many you see in the trash or on the street. Point made. Each one of those flyers is your money, literally, ending up in the gutter. Don't get me started on commercial costs. Did you know it costs about half a million dollars to create a 30 second television commercial? I digress.
One of the upsides to purchasing a Boulder Blimp custom inflatable is that we can help you find a design that will fit into your budget. With options ranging from 6′ to 30'+ and even inflatable costumes, there's an affordable option for everyone, whether your a high profile company or a mom and pop's type small business. Even better still is that Boulder Blimp offers a 2 year warranty on a majority of our products. Here's some advice: leave renting space to the housing market and advertising to a budget-friendly inflatable.
2. Inflatable advertising is CONVENIENT.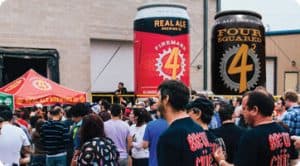 Speaking of old school marketing techniques, you are pretty much grounded in terms of mobility just like that hulking billboard. Wouldn't it be nice if you could take your visual marketing campaign with you, wherever you go? Well, that's another advantage of advertising inflatables: convenience. Let's use businesses dependent on travel, for example. When you rely on specific communities as your customer base like at festivals, trade shows or fairs, you need to be able to make your presence known in a sea of sameness. An inflatable product replica or an inflatable logo folds up small enough to fit in your trunk and can inflate within minutes and packing up is just as easy!
3. Inflatable advertising ATTRACTS ATTENTION.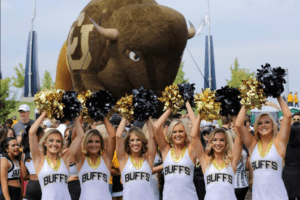 Now, I introduce to you the pièce de résistance: VISUAL IMPACT. In case you need a translation, Vanessa Williams would say: I saved the best for last.
A custom-made inflatable is exactly what you need if you really want people to pay attention to your brand or product. What's more is that, not only will their curiosity be piqued, they will share the love with the Insta-worthy pics they are guaranteed to post over social media. You know what the means? FREE ADVERTISING! Add a fun hashtag and maybe throw in some goodies, if you're feeling generous, and you can kick up your feet and start happy hour early.
There you have it: three incredible reasons to move forward with your smart decision. The rest is easy. All you have to do now is pick up the phone or open up your email and contact us. Like I said, we will walk you through the entire process of ordering your own customized Boulder Blimp inflatable – scout's honor. Hope to hear from you soon!