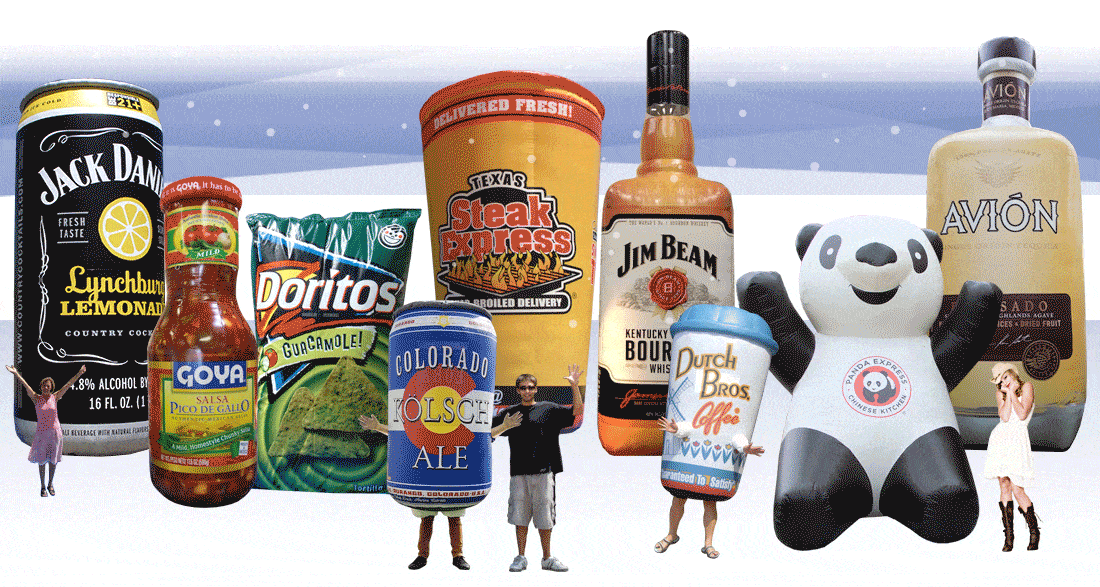 There is still time to have your custom inflatables for your holiday events. Order today and have your inflatables in October. Boulder Blimp's inflatable bottles, inflatable cans, inflatable food replicas and inflatable costumes are the highest quality in the inflatable industry.

Boulder Blimp inflatables will help increase your holiday sales.
Call today for a quote.
Call (303-664-1122) or email us today (BBCInfo@BoulderBlimp.com)