Who says that arches are just for races?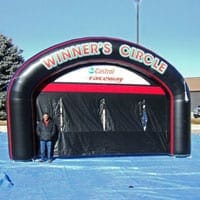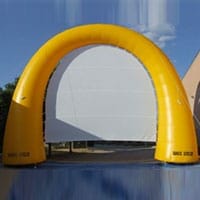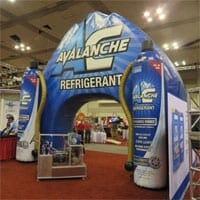 What do you see when you look at each of these pictures?
Okay. Okay. The one in the middle looks like a giant macaroni covered in cheese but that's beside the point.
If you said an arch, you are correct! But, they're not just arches. Oh no! You want to know what I see? I see a backdrop, a projection screen and an interactive trade show booth! I also see a high return on investment, maximum event exposure and high quality, easy to use marketing tools. I bet your wondering how I could see all of that in those tiny pictures. Well, I have 20/20 vision so there's that.
I don't know what you've heard but arches aren't just for races and they don't have to be just arches. With a little creativity and imagination, Boulder Blimp can help your ideas take shape! No, seriously. It's actually our motto.
By the way, we have some great arch deals coming up so stay tuned!