Long Beach California knows how to have fun! Beach Streets is an Open Streets event designed to showcase businesses & neighborhoods, featuring a 2.5-mile route for bicycling, rollerblading, skateboarding, or walking (just no motors) that invites locals to get out and get active!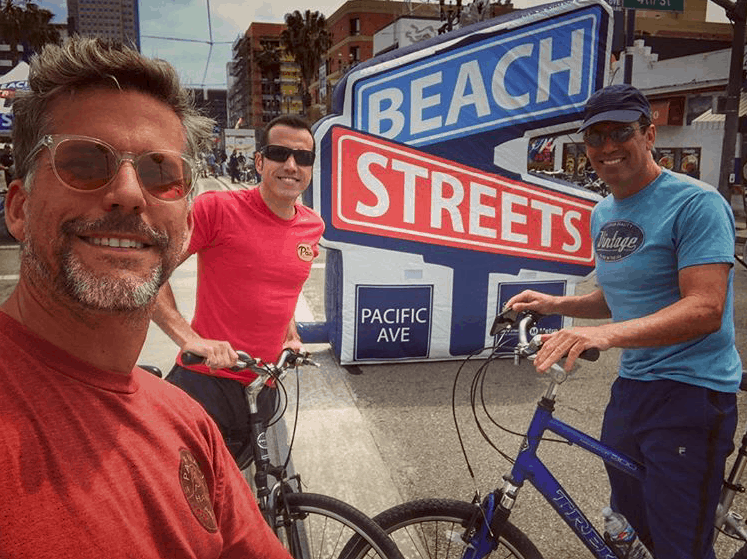 Boulder Blimp was able to help bring in the over 25,000 people who came out to participate in this outdoor event with this epic inflatable logo! Our inflatables reach out to your audience and provide a new, often entertaining, and memorable perspective of your product. Brand awareness and lasting product memories are all yours with a giant custom inflatable.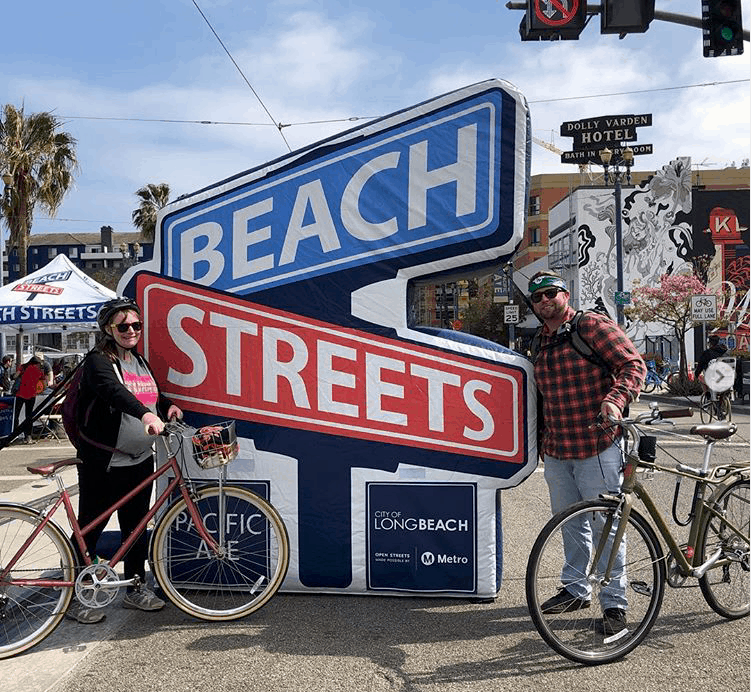 "So this came out better than I imagined. Thanks again for being flexible with the price, it worked out great! There was a line waiting to take a photo in front of it almost all day."
– Jay Lopez, Special Events & Filming, City Managers Office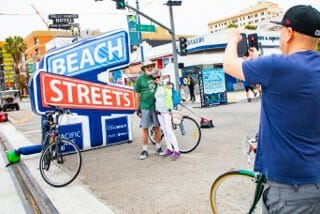 Boulder Blimp can be your one stop shop for all your advertising needs! Obtaining maximum visual exposure at events, special promotions or grand opening is often a challenge, but not for us! Boulder Blimp's products offer a cost effective method for ensuring your customers will know who you are! Giant custom inflatables are guaranteed attention getters that will stand out in any crowd. They become memorable landmarks at events, and are a friendly and often humorous way to accent your participation.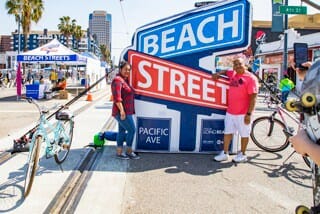 So now that the sun is out, and the festivals have started, let Boulder Blimp help with any of your outdoor events or inflatable marketing needs. We have everything from inflatable logos, to giant inflatable bottles and cans to banners and table covers. And don't forget, we can even help keep you cool in the shade with our Pop-Up Event Tents! They are sturdy and easy to assemble, constructed with high-quality water proof fabrics, providing maximum visibility and shelter, with budget friendly pricing! Our tents have you covered!
So beat the heat and give us a call! Our Account Executives are waiting to help you design the PERFECT custom inflatable for your next event! You won't be disappointed, I promise!